WSS-PONY BRANCH MEETINGS AND EVENTS
NY HARBOR NEWS & NOTES
WHAT'S NEW ON THE WEBSITE
January 2019 edition of the PORTHOLE posted - 03/05/19
2019 PONY CRUISE SCHEDULE Posted - 1/21/2019

New

 MARITIME NEW YORK compendium of lectures, exhibits, tours and transportation around the Port of New York updated- 9/25/2018
Remembering Twin Funnel Vessels in the Port of New York
A Photo Essay by Theodore W. Scull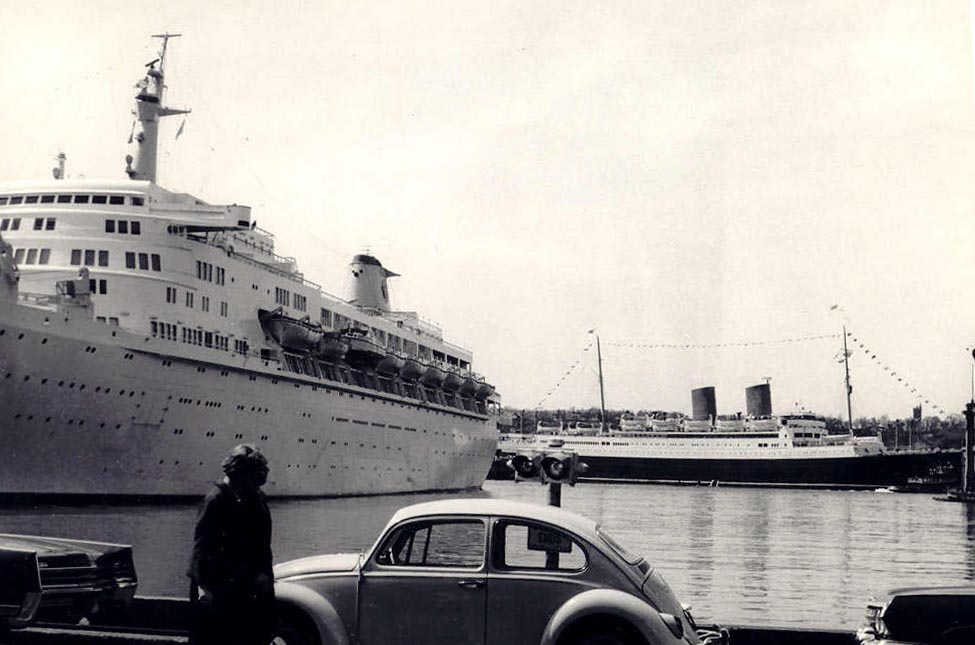 The North German Lloyd liner Berlin arriving in New York in April 1965. She is the former Swedish liner Gripsholm. The Oceanic is on the left.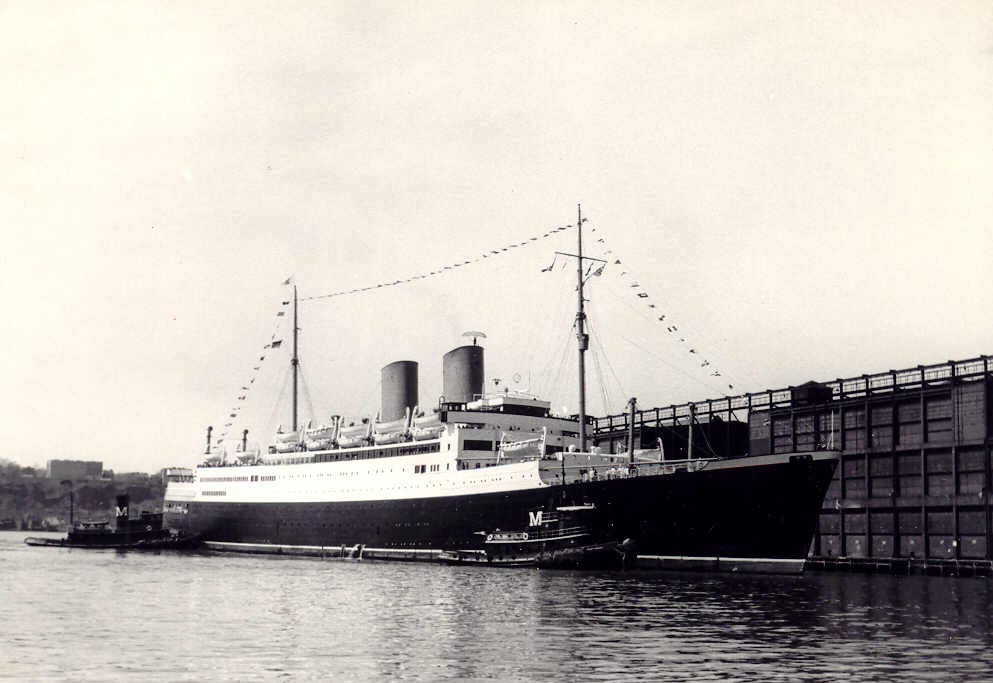 Berlin is shown here docking in New York in April 1965. She had transferred to West German registry in 1955 and remained in service until September 1966 when she was withdrawn and scrapped at age 41 years.

The S.S. Britanis at New York with Queen Elizabeth 2 and Rotterdam October 10, 1981.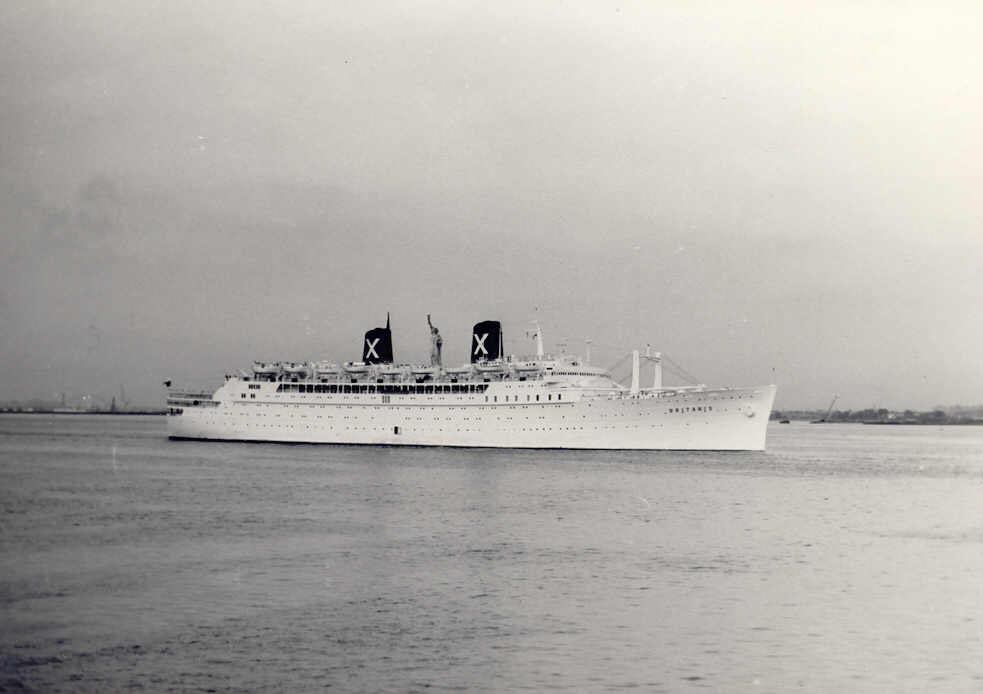 The S.S. Britanis passing the Statue of Liberty September 9, 1982.
She was built for Matson lines U.S. West Coast - Pacific service in 1931 as Monterey and was sold to the Chandris Group in 1970 and sailed into the 1990's. She sank in the South Atlantic while enroute to the breakers.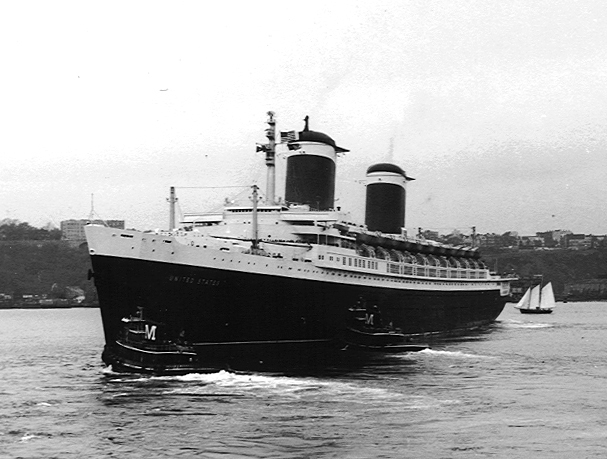 S.S. United States sails from New York City October 1969.
This was the final trans-Atlantic sailing of the world's fastest ocean liner.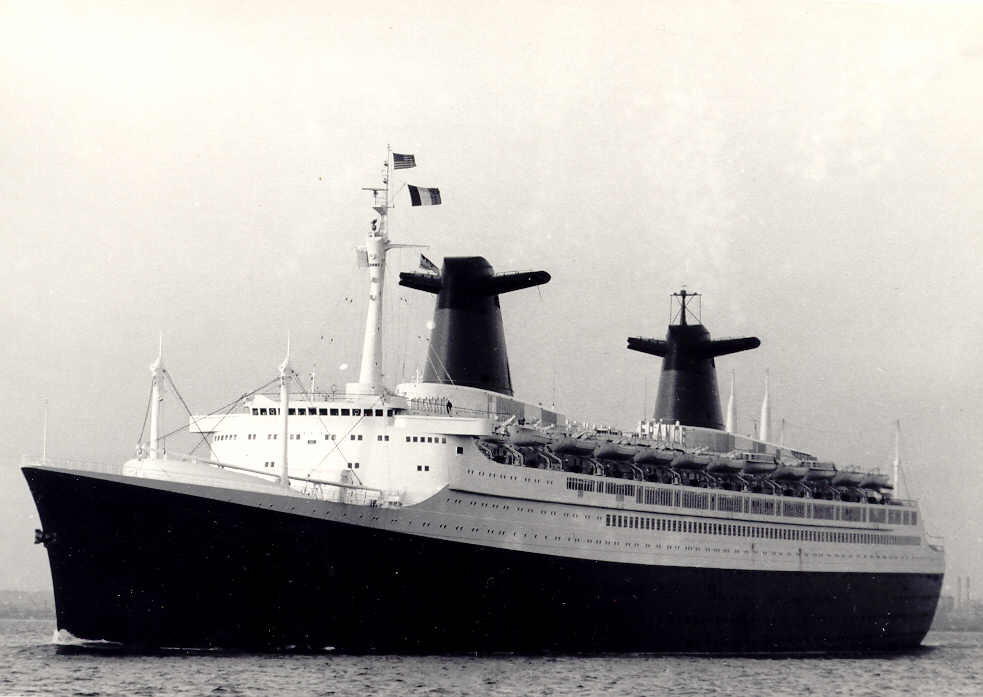 S.S. France outbound in New York harbor January 1, 1969.
She was the largest and longest ocean liner in the world at that time.
S.S. Nieuw Amsterdam outbound in New York harbor November 7, 1970.
The "Darling of the Dutch" was the former flaghip of Holland-America Line.
The Home Lines cruise ship Doric sailing from New York
as seen from the Staten Island Ferry on October 17, 1981.

S.S. Norway maiden arrival in New York May 16, 1980.
The former S.S. France became the premier cruiseship of Norwegian Cruise Line.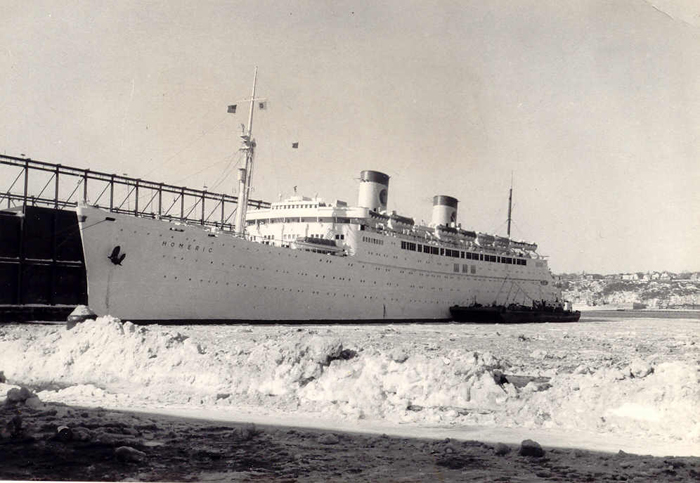 Home Lines S.S. Homeric at her New York pier on February 15, 1969 just before sailing to Nassau.
Another former Matson liner, built in 1931 as Mariposa for the U.S. West Coast - Pacific service.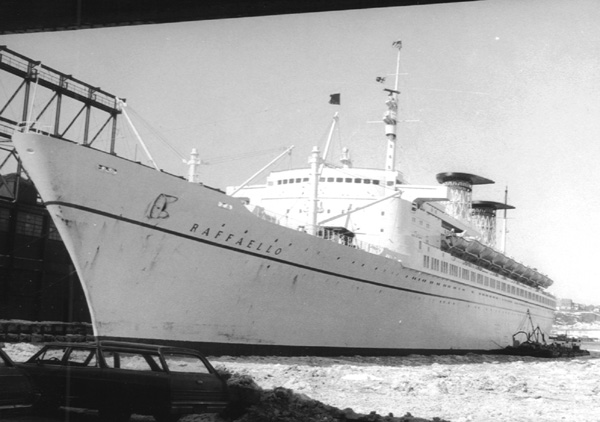 In another scene on the icy North River Raffaello is shown at her New York berth.
The last of the Italian liners, she had a rather short service career - from 1965 until 1975.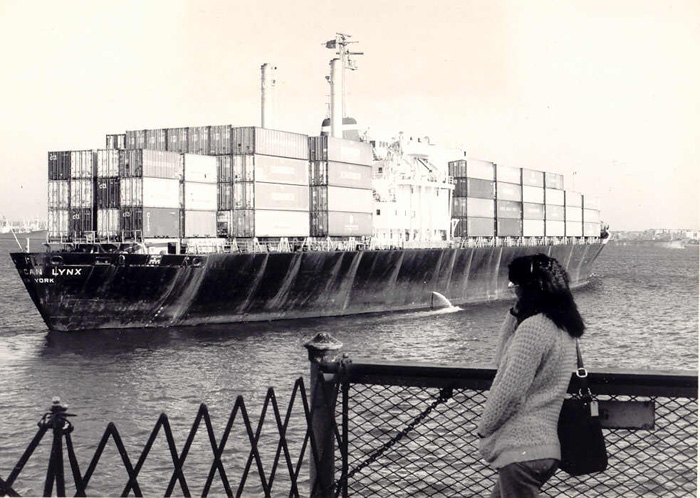 The United States Lines container ship American Lynx, with twin uptakes, is shown
entering the Upper Bay in New York harbor from Kill van Kull, October 31, 1980.

The New York State Maritime Academy training ship Empire State, September 25, 1989.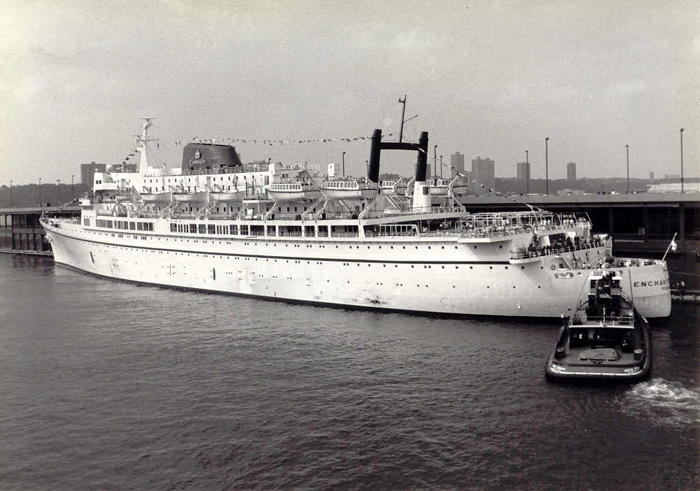 Enchanted Isle of Commodore Cruise Line docking on September 1, 1990.
She was originally built for Moore-McCormack as Argentina and sailed
for awhile as Veendam for Holland-America.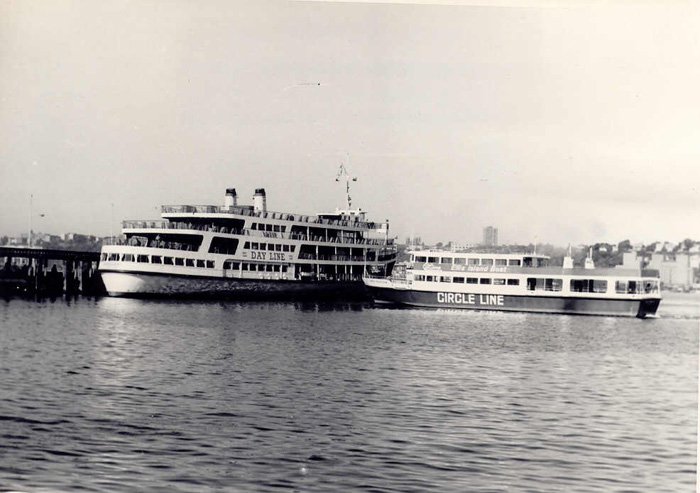 Dayliner shown with Miss Freedom on the right, September 11, 1982.
Note that both of these vessels have twin "stacks".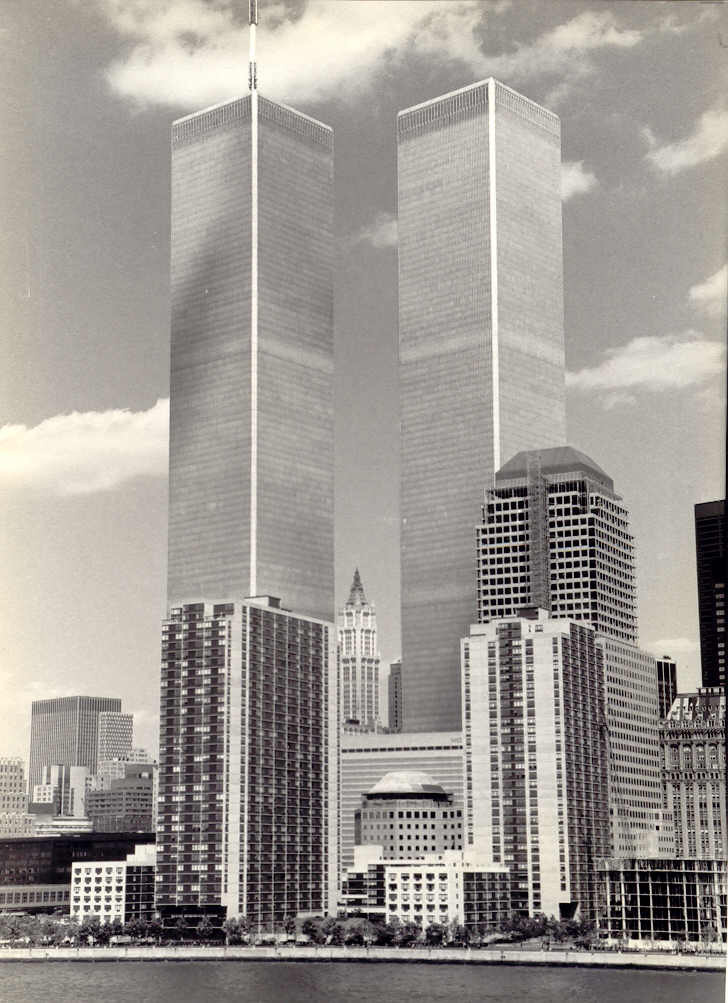 The "Twin Towers" of the New York World Trade Center, June 1, 1985.
"A Lost World."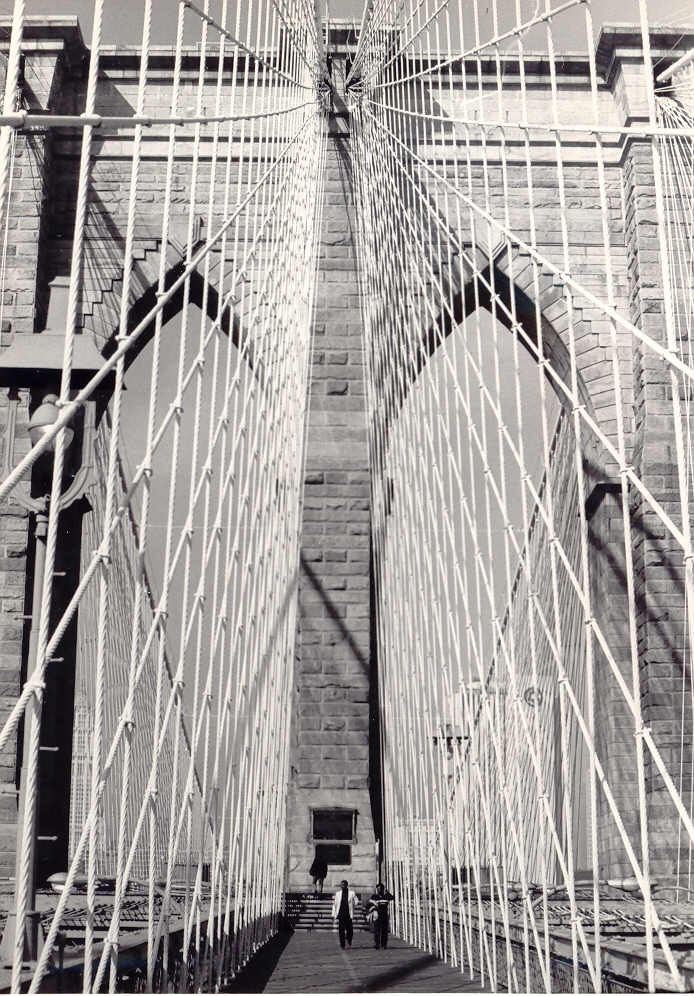 The twin arches of the Brooklyn Bridge, November 5, 1981.