WSS-PONY BRANCH MEETINGS AND EVENTS
NY HARBOR NEWS & NOTES
WHAT'S NEW ON THE WEBSITE
Summer 2018 edition of the PORTHOLE posted - 10/21/18

New

 MARITIME NEW YORK compendium of lectures, exhibits, tours and transportation around the Port of New York updated- 9/25/2018
2018 PONY Cruise Schedule updated - 11/06/2018 (October sailings updated)
UPCOMING
November
Saturday, November 17, 2018 – 10 AM to 2 PM
OCEAN LINER BAZAAR
417 East 61st Street (between First and York Avenues), Manhattan
Enthusiastic collectors and commercial dealers of ocean liner memorabilia will be exhibiting and selling ship models, brochures, deck plans, paintings, prints, posters, china, silverware, ashtrays, pins, medallions and more, both common and rare collectible items, from passenger lines and ships past and present. A few examples of items for sale this year include ship postcards starting at $1; a maiden voyage medallion from the QUEEN MARY ($350); a silverplate vase from the FRANCE ($150); a glass ashtray from the UNITED STATES ($10); a maiden voyage plate from the STATENDAM ($20); a bronze statue of a helmsman from the Red Star Line ($125); and a crystal wine decanter from the QUEEN ELIZABETH 2 ($125).
The annual event is open to the public and admission is $5.00 per person, payable at the door.
Friday, November 30, 2018 - 6:45 PM (Note changed meeting time)
THE HEBRIDEAN EXPERIENCE
Presented by Pat Dacey
Placido Domingo Hall, Opera America/The National Opera Center
330 Seventh Ave, 7th Floor (at West 29th Street), Manhattan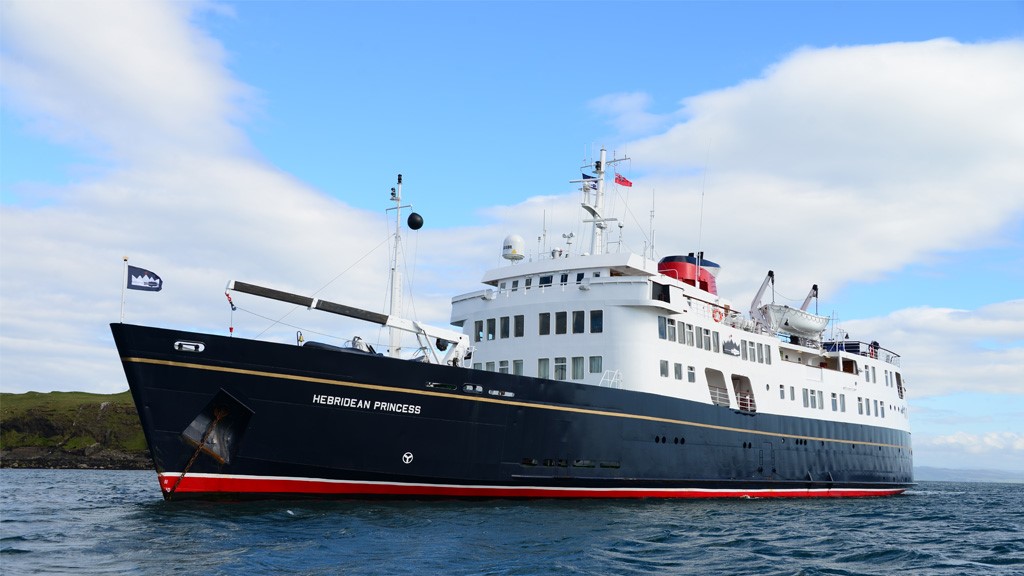 Join your fellow PONY Branch members and guests for a presentation by Pat Dacey on the HEBRIDEAN PRINCESS. This very small and special vessel -- 2,112 tons and now in her 30th season -- is the only ship currently operated by Hebridean Cruises. Often described as a "floating country house," the all-inclusive HEBRIDEAN PRINCESS caters to just 49 guests. A staff of 38 sets the mood, ensuring each voyage is a luxurious house party afloat.
The HEBRIDEAN PRINCESS began her career as the Mac Brayne car ferry RMS COLUMBA in 1964 and continued to serve in that role until she was purchased by Hebridean Island Cruises in 1989. She was transformed into a luxury cruise vessel and commenced her new role after a naming ceremony by the Duchess of York. Her royal association continued when HM Queen Elizabeth II chartered HEBRIDEAN PRINCESS for two family holidays. Hebridean Cruises was subsequently granted a Royal Warrant, making HEBRIDEAN PRINCESS the only cruise ship ever to receive the royal recognition.
Pat will explore the more than fifty-year history of this ship and offer a first-hand account of a recent voyage he took to discover the natural beauty and history of the Sea Lochs of the Lower Clyde in Scotland.  He will provide a sample of life on board, including dining and shore visits.
Pat Dacey is a long-time PONY Branch member who also serves on the executive board and is the committee head for special events. 
December
Sunday, December 9, 2018 - 2:00-5:00 PM
HOLIDAY PARTY
The Paris Cafe
119 South Street (at Peck Slip), Manhattan
August 2019
Sunday, August 18, 2019
OCEANIA CRUISES' MV INSIGNIA MARITIME ENTHUSIASTS CRUISE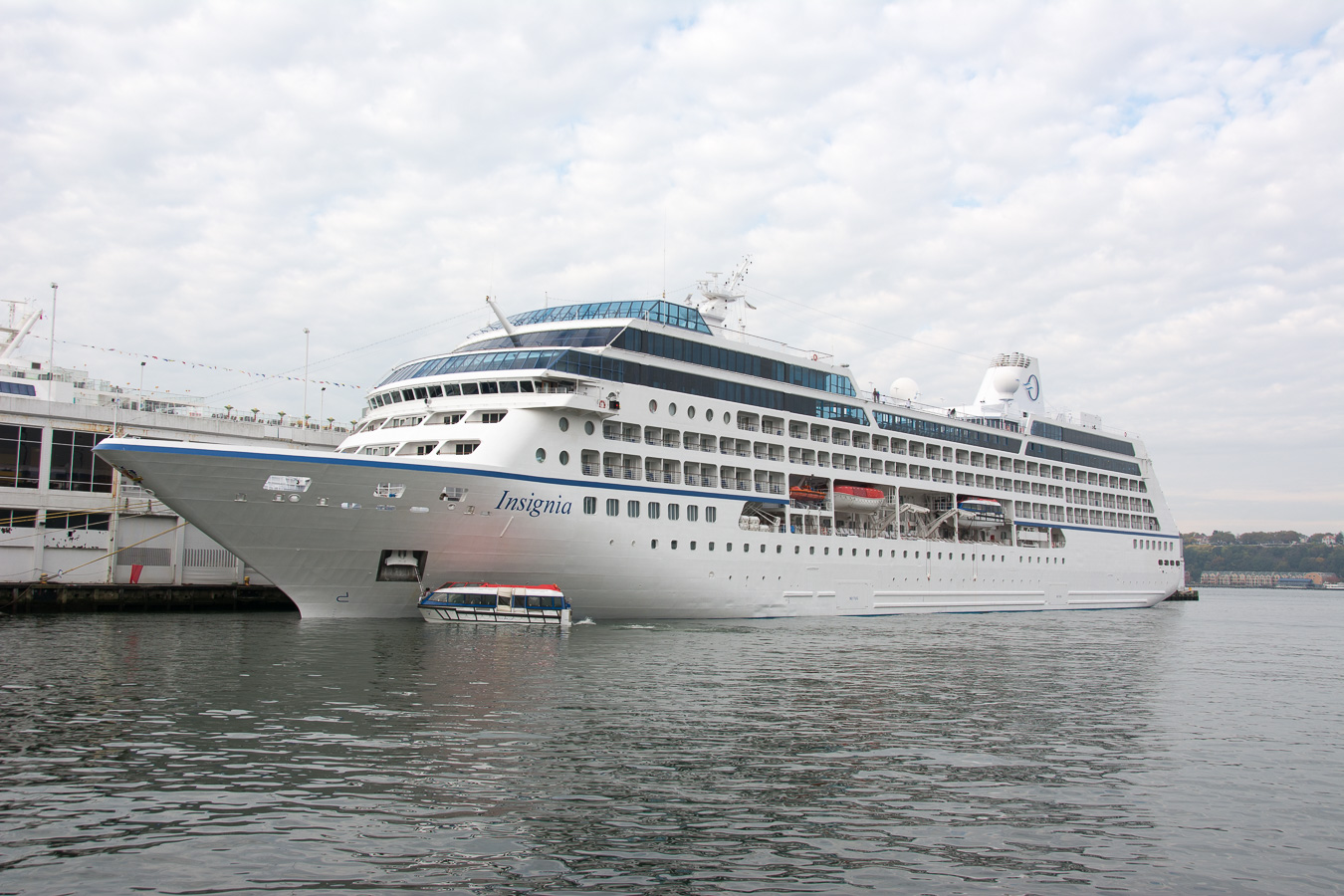 (Photo credit: Stuart Gewirtzman)
For the first time ever, Oceania Cruises will offer 7-night round-trip sailings from New York to Bermuda in 2019. And at just 30,000 tons and 700 passengers, the INSIGNIA will be able to call at the traditional Bermuda ports of Hamilton and St. George's, which are off limits to today's mega-ships—the first ship in years to offer this itinerary from New York. Come join fellow PONY Branch members for this rare chance to take part in the time-honored tradition of cruising from New York to Bermuda in one of today's finest ships. See flyer for details.